Bikes
I currently have three bikes - short of the five that I used to own!
These are currently:
Loki
White Brompton - S6L (Converted)
My Brompton is named Loki, after the Norse god of mischief. Loki is also a shape changer, which suits the Brompton as well as it folds! It started as a S6L - that is, a short straight handle bar, six gears and mudguards.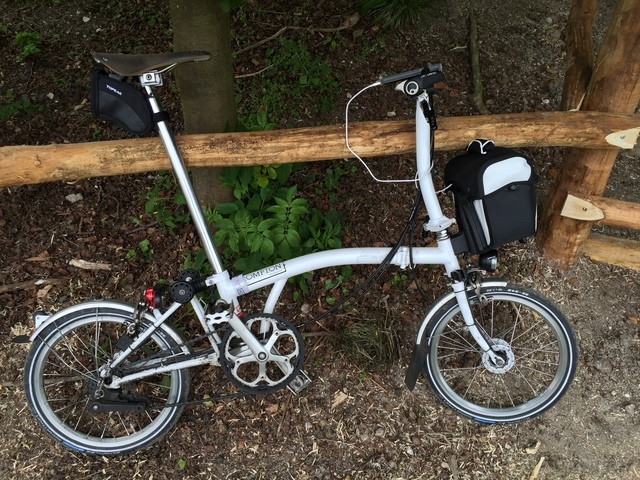 However, I ended up changing the handlebars to converted mountain bike bars -this raises the handlebars up slightly to a bit below that of the Brompton M bars. This raises my riding my position up slightly, which helped my back when I was having some issues.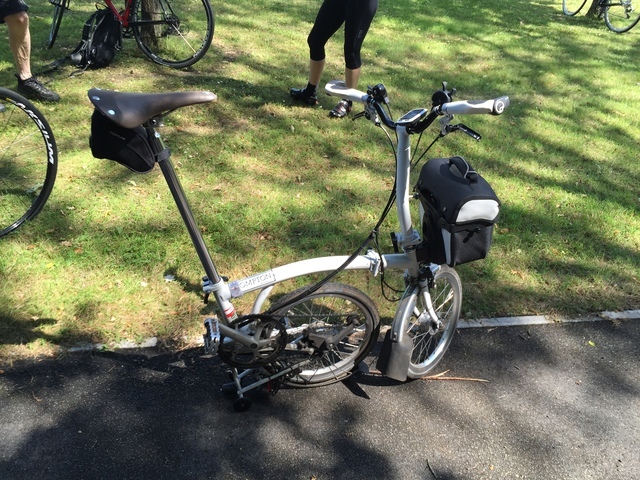 It's had a number of other changes as well:
Ergon GS2 Grips and;
Brooks Cambium C17 Saddle
Scarlet
Pashley Parabike
Scarlet, named after a bike I rode whilst in Berlin on holiday, is a Pashley Parabike.
It's pretty much as standard, the only changes have been the addition of a Carradice Bagman Expedition to the saddle and a Carradice Nelson Longflap bag. Since the photo's have been taken, I've changed the seatpost for a taller one. Pashley confirmed that the seat post is 29.6mm wide and 300mm by standard, so I replaced it with a BBB BSP-20 - Sky Scraper Seat Post from Tredz to give it some more height and help my knees. I also changed it from a quick release to a screw top seat post clamp so that the saddle would be harder to steal.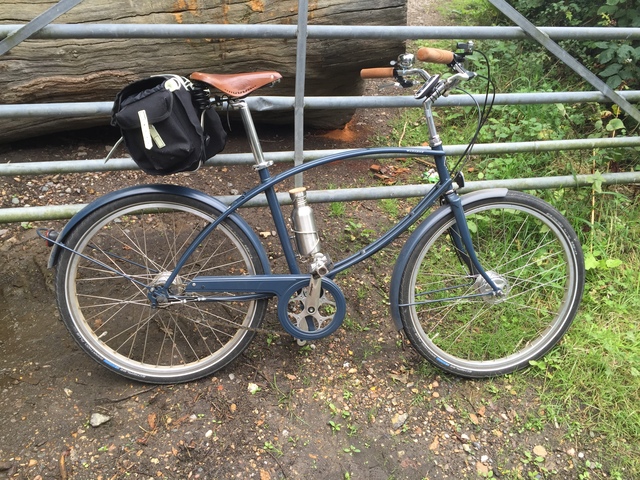 Odin
Dawes Galaxy Cross
The Dawes Galaxy Cross bike is my touring bike and commuter.
Bought it to do some audax's on and to go touring, it's become my commuter for the 30 mile round trip to work when I use it. Everything is standard on it, with the exception of the saddle which I changed for a Charge Spoon on the day I got the bike as I find this a comfy saddle for long and short distances on the bike as it had served me well on both a mountain bike and road bike previously!