I'd posted about my QNAP TR-002 previously and how I was using it as direct attached storage for my Mac. Recently, I moved it to the PC to use it as storage for gaming, as I'd switched my Mac external storage to a Samsung T7 external drive.
For the gaming rig, I added a second 3TB drive to the TR-002 and used reformatted to NTFS. RAID 0 should give me some additional speeds over the storage I was currently using.
Crystal Mark gave me the following speeds for the 4TB internal drive I was using.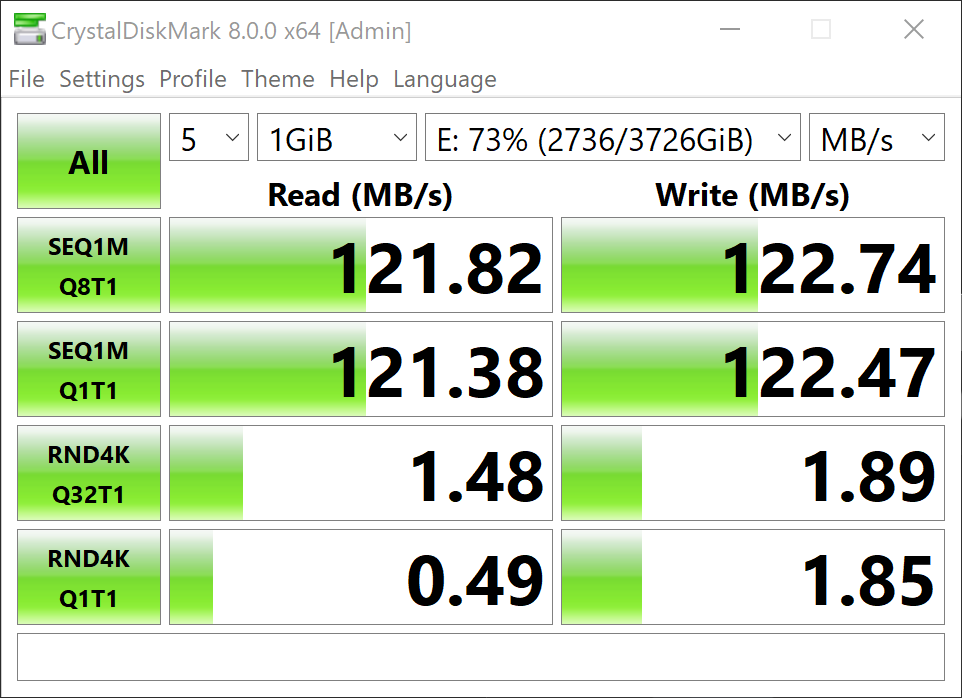 This is a 4TB drive that I'd shucked from a Seagate external drive.
I checked a single drive installed on the QNAP, accessed over USB 3 and got the following speeds - this was a 3TB WD Red drive that had been my NAS drive.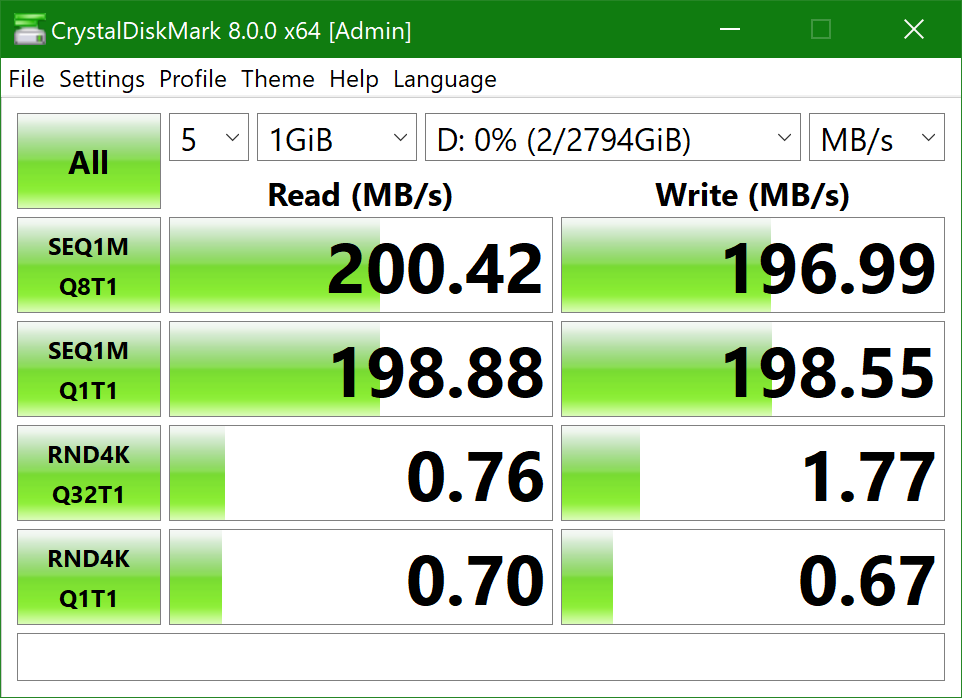 Once I'd put them together and set up the RAID 0, I the speeds weren't bad. Not sure about the seek speeds, but it gives me additional storage for games, as the 4TB was getting a bit tight on space. I prefer to have all my games downloaded, as I don't want to wait to download it when I do want to play it, being on a average download speed of 35Mb/s, means I'd have to wait 4-6 hours for some of the larger games to download.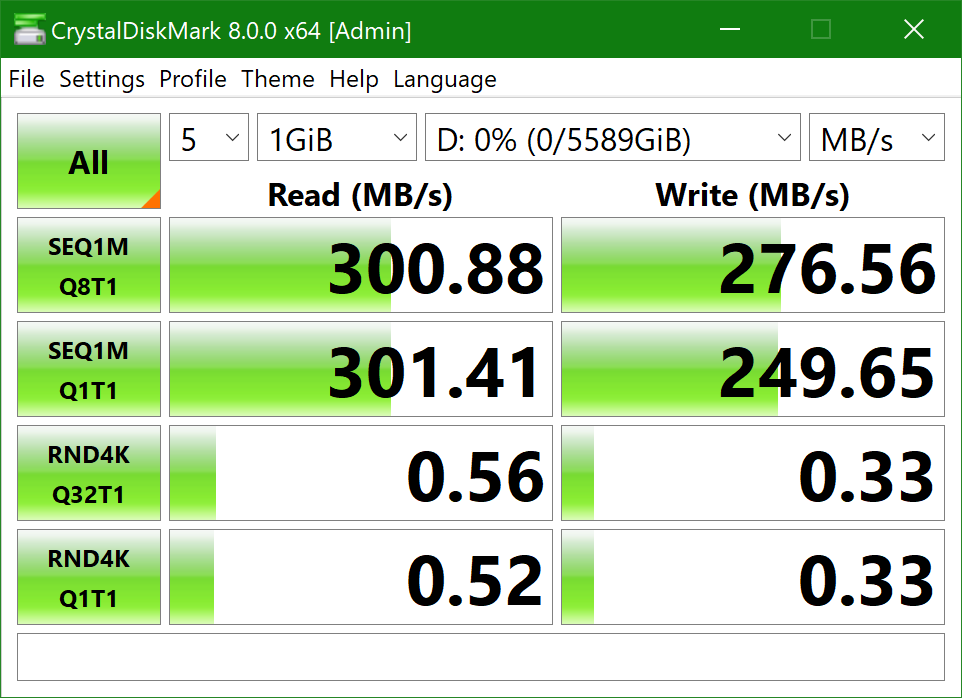 The TR-002 works fine in RAID 0 and I'm getting reasonable enough speeds from it for my purposes.